Content is the number one focus of each and every blog, no matter which niche you have chosen.
By writing and creating great content that has been optimized for SEO, reviewed for errors and has a great linking strategy, you can provide a useful blog for your readers that drives traffic (all while sharing your passion!).
This page is FULL of information you can review and digest on your own schedule. Try to take bite sized chunks and make your own decisions on the best methods for your blog:
Here is a case study on Backlinko done on over 912 MILLION sites with a focus on content (in 2019). There are amazing tidbits of information in bullet points before the article even starts with the details.
Blog Topics
"Content is king" (or "queen"!). The first thing you should always focus on for your blog is quality content that your readers will engage with on a regular basis.
Exactly what you write about is, of course, complete up to you!
The first step in deciding on your blog topics is to decide on a niche. Once you have done that, you can more easily refine the topics and posts you wish to create on your blog.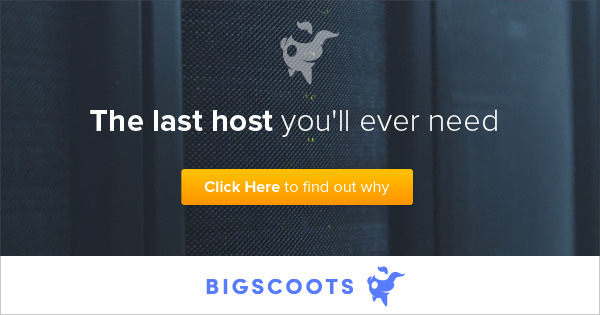 Here are some questions to ask yourself while you are brainstorming and/or writing:
Is this topic something that is helpful to my readers?
How can I add value for my readers through research? (if applicable)
Does my completed article help solve a problem for my reader?
Why would a reader want to save my article for later or share my content?
What we all want is a loyal following of readers. To do this, we need to make sure to narrow in on a niche (the main category of your blog) as much as possible.
Narrowing our focus can be very hard for some of us.
However, having consistent content allows our readers to know exactly what kind of content they can expect from us.
Evergreen vs Seasonal
You should also think about whether the blog topic is something that is evergreen (good year round) or seasonal (good for a particular part of the year like a holiday or weather season).
Try to have a good mix of evergreen and seasonal content to attract different users throughout the year, regardless of what is currently attracting readers.
Writing Style
Most bloggers choose to write in the first person (using "I") to bring a personal feel to their words.
On the other hand, if your site is more informational and/or professional, you can also choose to write in the third person (you don't use "I" statements – think of this style more like a term paper than a journal).
You may notice that this blog doesn't use "I" statements, for example. While this mama writes in the first person on her other blogs, Blogging About Momming is an experiment in a new style!
Post Frequency
Every blogger will have an opinion on how often you should create new content for your blog. And the answer to the frequency may differ depending on where you are in your blogging journey.
The key with frequency is merely to be consistent!
When you first start out, you may decide to do 2-3 articles a week to build up your site content and try to increase engagement and traffic.
Just always remind yourself it is much better to provide quality, in-depth content once a week than short, poor quality three times a week.
Types of Posts
As you create content for your blog, it can be very daunting to look at the amount of work ahead of you.
Knowing the varied types of articles you can create will help you determine time requirements for each (level of effort to create).
Some blog posts are longer and others are shorter. By varying up your content types you can better plan to reach different parts of your audience and plan your content schedule.
Round Ups
Round ups (also referred to as "listicles") are articles you create highlighting content on other blogs. These generally focus on a single topic (like great dinner recipes, fun kids crafts and others).
When you plan to do a round up, Pinterest is a great place to start when looking for articles to highlight. Here are the general rules:
Never take credit for another person's content – always give credit and a link back!
If you want to use a photo from the blog, you must contact the blog owner to ask for permission. Clearly state how you will use the image (in the blog post, in promotional images like Pinterest pins, etc) and make sure to give credit on your blog post when possible.
You do NOT need permission to merely link to another blog (wouldn't we all be grateful for a backlink?!).
If you belong to Facebook groups for blogging, you can always ask for members to share content and give you permission to use one photo from their post (a quick and easy way to get permission).
Be clear about whether the blogger will receive a "follow" or "no follow" link. The aim for all bloggers is to get as many "follow" links as possible to rank in SEO.
Recipes
The question shows up a lot in blogger groups about the etiquette of using recipes on your blog that aren't your own.
If you want to include a recipe from another site on your blog, you must ask permission from the original creator and provide a link back.
Even if you change 1-2 ingredients, it's frowned on to not provide credit (at least say "this recipe was inspired by x"). You need to make sure you aren't infringing on copyright or it can lead to legal issues.
When it comes to displaying your recipes, there are a few plugins you can use to help.
Tip: Make sure if you plan to use Pinterest, you claim your website to get rich pins. The ingredients from your recipe can show up if a user clicks into your pin (one deciding factor for some is whether they have the ingredients).
SEO
There is a ton of information out there on SEO with the vast majority found within paid courses or communities.
To help distill the information for you (as much as possible), here is a quick checklist for all your posts:
Make sure your main keyword is in the post title
Make sure your main keyword is in the URL slug (with only the keyword if possible – this will look something like "handling-toddler-tantrums" at the end of your URL)
Make sure your main keyword is in your meta description (the summary that shows in Google search results)
Make sure your main keyword is in the first 100-200 words of your post (though some prefer to put it in the first paragraph, as is suggested by the popular Yoast SEO plugin)
Find related keywords to your main keyword and sprinkle them throughout your post (notably in the headings if possible)
Link to related content on your own site
Link externally to other sites in your niche (cite sources, etc; this shows you have done research and makes you look more "trustworthy" to Google)
Include keywords in your image titles and alt text (which is ONLY used for describing the image for the visually impaired – never use alt text for Pinterest descriptions!)
Make sure you are doing in depth content with headers and bolded, important text – be the BEST resource ("one stop shop") to answer as many questions as you can think of for your readers
Below is a quick snapshot of a great post with keywords (doesn't list linking suggestions since this will be different for every post). The featured image and post title order will be determined by your theme:
There is SOOOOO much more to SEO than this. To see my recommended course click here.
Useful Plugins
When it comes to copywriting (writing text for your posts), it's great to have a plugin that will help you find errors and suggest changes if you need a little extra help or reassurance.
Many bloggers use plugins like Grammarly (free and paid versions).
See a list of useful plugins for your blog here.
Content Mapping
For those of us who love to be organized, something that can be helpful is to create a content map for your blog.
Content mapping can be anything from just mapping out the categories and the posts you plan to create under them to determining the content (maybe the headers) for every post.
If you want to take it another step forward, there's this FREE mapping tool called MindMeister (example below) that can help you map out every single piece of content or idea you have for your blog.
Here are some flows you can think about creating that may help you organize your site or your content:
Site Flow: How does your content go from one topic to another? What pages do you need and how are they connected? Basically, show your content pillars, pages (legal, about, etc), landing pages (like your homepage, category landing pages or opt in/sales pages) and any other piece of content a user may click on (anything with a URL of it's own).
Content Flow: Look at all of your categories of content and plan out different posts you will be creating under each (and how they connect to each other). Remember to only keep backlinking within a certain category (if possible) to help Google understand what your site is all about and provide a clear structure for your readers.
Those two are likely the most helpful ways to use mindmapping when it comes to your blog. You can use this to organize the flow of information in any way you can think of!
You can also use digital planners like Trello (free and paid versions).
When in doubt, just buy a bunch of post its and get to work! I've done it all!
There are ups and downs to every way you choose to get your content organized so do whatever works best for you! If one way doesn't work, try another!
Pages
There are about 6 types pages you want to consider including on your blog: homepage, Resource page, About Me page, Legal pages, and Contact page, and Category Landing pages.
For a list of pages, see this post.
Images
You can choose to use images of your own or stock photos throughout your blog and on social media.
Stock Photography
Search online for stock photo providers, but keep in mind you need legal right to use stock photos! You can't just do a Google search and copy and paste the image on your site.
Here are a few sites that offer free stock photos:
There are a lot of other sites that offer free (and paid) stock photos for subscribing to their newsletter like Ivory Mix and She Bold Stock.
The biggest thing to keep in mind when using free stock photography is that everyone has access to them. It's not uncommon to be looking at Pinterest and seeing the same photo on pins multiple times within a single search!
Below are some other stock photo providers but are a paid service:
Do a search online for other sources – these are just a few!
Check out how to create images using services for social media here.
Using Your Own Photos
If you wish to use your own photos on your site, there are a number of ways you can edit them (if you choose) before placing them on your blog.
Call To Action (CTA)
At the end of each post, what do you want your reader to do?
If you don't writing something asking them to take action, chances are they won't do a thing.
Now, even if you ask your reader to do something, they also may not do what you are asking.
But, asking your reader to do something simple and easy at the end of your post will help increase how many actually do engage with your site.
Here are some examples of "calls to actions" (CTAs) you can place at the end of your post:
Like this post? Share it on Facebook!
Want to save this for later? Pin it on Pinterest!
Thank you for reading – please leave a comment if you have a question!
It should be quick and easy to read at a glance. If your CTA is too long (say you want to really thank your loyal readers…at length), nobody will read it.
Keep your CTA: short and sweet, simple and clear.
Make sure the CTA stands out by bolding it (do NOT use a heading so it stands out – this will confuse Google).
See Also: Email Marketing and Content Upgrades On Your Mom Blog
See Also: Using Social Media To Boost Traffic
Reviewing Content Before Publishing
The most important thing to do before you click that Publish button is to check and recheck your article for any issues with spelling or grammar.
A flawlessly written article will show that you are a professional blogger to your readers.
A lot of people use plugins like Grammarly (free or paid depending on what you need) which will suggest changes to an article you write.
Tip: When you first finish an article, it may feel perfect and ready to go. But, try letting the article sit for a day or two and come back to it with fresh eyes. You will be surprised what you think should be changed (and you may catch some errors!).
If you use an SEO plugin like Yoast (free or paid versions) or Rank Math, you will also receive recommendations on keyword usage, sentence structure (like using a passive voice) and others to help you score higher in search engine results.
However, don't rely 100% on these recommendations from Yoast. SEO is changing all of the time and Google (and other search engines) prefer well written articles to ones that are jammed full of keywords ("keyword stuffing") just to increase your score from the plugin.
You can also create a checklist (by hand, in a service like Trello or any method you prefer) for every single post to check off before pushing the publish button.
Your checklist will change as you learn more and more about blogging. But, having a single place to check before your writing is live and ready for your readers will ensure your posts are consistent and ready to go every single time.
Overcoming Writer's Block
Feeling stuck on what to write about? Here are some things to try:
Search for other bloggers in your niche. What do they write about that excites you?
Take 3 minutes and write everything you can think of to write about as fast as you can! No editing or thinking too hard about one topic – just free-write anything and everything that comes to mind.
Search social media for others to follow for inspiration!
Look through your old blog posts and see where you can round out your blog content. For example, do you have an article about meal planning but don't have any recipes or tips on what to actually make when meal planning?
When you feel inspired, take 10 minutes and write out as many topics as you can as quickly as you can! Don't think, just write or type anything that comes to mind. Get stuck later? Reference your list for inspiration!
Opt In Forms
Information on opt in forms to join your email list are going to be found on this post about email marketing, opt in forms, content upgrades and more.
Remember to pin this for later!
About Kristine Beaves
Hi, I'm Kristine, a blogger, organization nerd, and mom of 2. You'll find all my tips, tricks, and know-how on cutting through the crap-load of info out there about blogging with WordPress right here.