As a blogger, plugins add functionality (and usability) to your blog, making life MUCH easier for you and your readers. Whether you need a way for your readers to easily share your content or to protect your site from spam, there's a plugin for almost anything!
While there are thousands of WordPress plugins to choose from, here are the list of recommended plugins that this blog actually uses (or has been recommended) with WordPress plugin tutorials for installation.
Let's jump right in!
Choosing Plugins
Plugins add more functionality to your blog, like keeping your posts safe (backing up your data), add social sharing buttons, help you track your analytics and more.
A note of warning! Using too many plugins can slow down your site! So, pick and choose the best plugins that work for YOU.
Let's look at some recommended plugins and functionality:
How To Add Plugins
All you need to do is go to your dashboard and click on Plugins > Add New.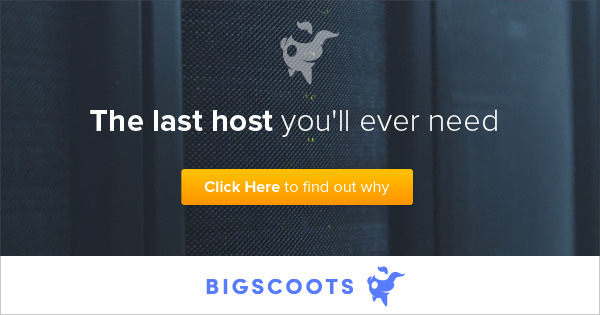 You can either search the WordPress database and download them from there (the easiest) or you can go to the plugin site and download the .zip file.
To upload a new plugin you have downloaded on your computer, just go to Plugins > Add New and click on "Upload Plugin" at the top.
If you experience any issues with the upload (WordPress may send an error if the .zip file is missing something), contact the plugin creator.
Make sure that once you have downloaded or uploaded a plugin you activate it from the screen that appears after download or by going to Plugins > Installed Plugins (there will be a small button on the plugin listing to click).
Backing Up Your Site
Backing up your site should be a high priority! Essentially, setting up backups will save that current state of your blog. In essence, you are taking a snapshot of your blog in case of any issues (and you need to revert to an older version).
Once your site is backed up, you can "restore" an old backup if something goes wrong on your site.
There have been many bloggers who either switch themes or updated a plugin and it causes their site to crash (errors cause the site to not load). And, if your site is ever hacked or attacked, you will have a saved version from before the activity started.
Check your host plan to see if free backups are included (contact your host with any questions). If your host does offer backups, check to see how much storage space they offer – some bloggers (in this mama's Facebook groups) have reported their storage filled up within a month.
If your plan does not include free backups, here are a couple plugins you can use:
Image Optimization
Although you can (and should) resize all your images for your blog, there are ways to further save on file size, which leads to faster site loading times.
It cannot be stressed enough how much page loading time can affect your traffic – if your site takes too long to load, your readers will likely leave and find another source (which also affects SEO).
Social Sharing
It's highly recommended to provide easy ways for your readers to share your content and connect with you on social media (even if you are not active on all the platforms).
Here are some plugins to help your readers share your content AND some to help you control what your readers will share:
There are other free plugins this mama has seen recommended for content sharing like AddToAny, Sassy Share and Hello Bar (this one is a pop up).
Every plugin offers a different look and feel. Check them out and see what fits your theme and blog the best.
Broken Link Checker
Using a plugin to check for broken links on your blog is amazing. The plugin will check your site every day for broken links in your posts, pages and anywhere else links are found.
Basically, if the plugin finds a link that receives an error code (404) when followed, you will receive a notification to fix it (and where).
Anti-Spam
Do you plan on accepting comments on your blog? Here are a couple plugins that can help filter out spam comments:
You should also look into Cloudflare (free and paid). This will help reduce the amount of spam on your site and actually speed it up!
Security
No matter how great your password may be, your site can still be hacked, infected with viruses and spammed by bots (automated computers trying to gain access to your site or spam your comments, etc).
Caching
Basically your site (and computer) will cache (store) information to improve performance by making your site run faster.
Using a plugin to help your readers have a better experience on your site is up to you.
A great benefit of having this plugin is the ability to clear your cache with an easy click of a button after you have installed a new plugin or made a major change to your site. Sometimes, a change may not appear on your computer since it has cached the previous state of your blog.
Note: to meet GDPR requirements (info on this later), this is a plugin you will need to list in your legal pages.
SEO
Here is where there is a HUGE debate on the best SEO plugin to use.
SEO = Search Engine Optimization
Basically, SEO is a way to help you rank (meaning the spot your article will appear in search results based on search terms called keywords or long tail keywords) better in Google search results for more traffic/readers.
The goal for every blogger is to rank in the top 10 on Google, which means your article appears on the first page of search results.
Both of the plugins below offer the ability to update your meta description (what appears in Google search results – this field will be below your post when you are editing it) and help you track how well your post or page is doing when it comes to SEO.
Each has it's own challenges and parameters it used to test how well you are doing on SEO.
Learn what you can about SEO outside of a plugin!
Lots of bloggers get caught up in making sure they meet the recommendations of the plugin and their posts can 1) take forever to write and edit, and 2) may not be that easy to read.
The biggest and most important pieces you should worry about is picking great keywords, providing relevant content and ensuring you are writing the BEST piece of content on the subject possible.
Nobody knows everything about the Google algorithm (the metrics by which they rate and prioritize content in search results) except a few of those that work at Google.
But, here are the two plugins that are recommended to check out to help you on your way to determining what works:
Analytics
Now, having a plugin to help track analytics is completely unnecessary. You want to limit the number of plugins on your site and the best and most informative way to get your numbers is to go directly to Google.
However, there are a few plugins you can use to get your data right from your blog (and, hopefully, in a more user friendly format):
Contact Form
If you want to provide a way for your readers to fill out a form to contact you, there are lots of plugins out there to choose from for free (or paid).
While it isn't user friendly for us bloggers, here is a commonly used form:
URL Redirection
Sometimes you decide to delete a page or change your settings to remove the date from all your existing posts. This plugin allows you to provide the old URL and redirect readers to a different URL.
Header & Footer Code Injection
Most of us are not web developers or coders. Make your life easier with a plugin that allows you to enter code in one place.
For example, you will need to enter code "before the <header>" of your blog for Google Analytics and ad services.
A plugin like the one below will also help with things like ads on your site:
Pretty Links
It's funny that the plugin is perfectly descriptive of it's usage:
See my post about how I use Pretty Links for affiliate links (and others).
You can also use sites like tinyurl.com or bit.ly to shorten your links. But, it is great to have the functionality right in your blog (and easily accessible right on your Dashboard!).
SSL
If you have purchased an SSL (meaning a secure connection that is encrypted – https: rather than http:) and it is installed on your site:
Was this helpful? Save it to reference for later!