As a blogger, plugins add functionality (and usability) to your blog, making life MUCH easier for you and your readers. Whether you need a way for your readers to easily share your content or to protect your site from spam, there's a plugin for almost anything!
While there are thousands of WordPress plugins to choose from, here are the list of recommended plugins that this blog actually uses (or has been recommended) with WordPress plugin tutorials for installation.
Let's jump right in!
Choosing Plugins
Plugins add more functionality to your blog. This can mean a million different things (which is both a good and challenging fact).
Whether you want to add social share buttons to your blogs posts or keep your site safe from hackers, there's a plugin for nearly anything you can imagine.
Limiting Plugins
Yes, we all want our sites to look amazing. But too many plugins slow down your site. Limit your plugins to what you actually need for a better user experience and SEO.
Learn more about site speed optimizations.
Free vs Paid Plugins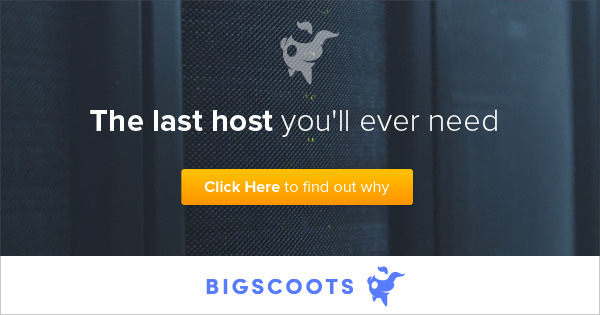 If you are just starting out blogging, it is completely possible to use only free plugins! Don't get caught up in the hype around making your site "perfect" (it never will be).
Your blog is going to grow and change over time (and hopefully so will your income to support upgrading some things on your site).
Most of the plugins we suggest (and even still use) are free, but we will also list the more "premium" plugins we have upgraded to over the years.
Be selective and prioritize. Take a good, hard look at your site and use only what you NEED.
Plugin Size and Resource Usage
Some plugins can be HUGE and will greatly slow down your site. Look at how large the plugin file is before uploading it to your site.
In addition to the actual size of the plugin is how much processing power it takes to function. These are usually referred to as "resource heavy" plugins. This will affect your site speed in a major way.
Here are some plugins to avoid:
Jetpack
SumoMe
WooCommerce (which CAN be optimized for speed to a certain point – consider using this plugin on a dedicated subdomain for your shop)
Feed based plugins or code: like seeing a live feed from Instagram or Pinterest (these slow down your site). This includes Milotree.
Plugins and Privacy
Ensure that every plugin you use follows privacy laws like GDPR and CCPA. While you can't control how data is handled by plugins, YOU are legally liable for what you place on your site.
How To Add Plugins
All you need to do is go to your dashboard and click on Plugins > Add New.
You can either search the WordPress database and download them from there (the easiest) or you can go to the plugin site and download the .zip file.
To upload a new plugin you have downloaded on your computer, just go to Plugins > Add New and click on "Upload Plugin" at the top.
If you experience any issues with the upload (WordPress may send an error if the .zip file is missing something), contact the plugin creator.
Make sure that once you have downloaded or uploaded a plugin you activate it from the screen that appears after download or by going to Plugins > Installed Plugins (there will be a small button on the plugin listing to click).
Highly Recommended Plugins
SEO
Here is where there is a HUGE debate on the best SEO plugin to use.
SEO = Search Engine Optimization
Basically, SEO is a way to help you rank (meaning the spot your article will appear in search results based on search terms called keywords or long tail keywords) better in Google search results for more traffic/readers.
The goal for every blogger is to rank in the top 10 on Google, which means your article appears on the first page of search results.
Both of the plugins below offer the ability to update your meta description (what appears in Google search results – this field will be below your post when you are editing it) and help you track how well your post or page is doing when it comes to SEO.
Each has it's own challenges and parameters it used to test how well you are doing on SEO.
Learn what you can about SEO outside of a plugin!
Lots of bloggers get caught up in making sure they meet the recommendations of the plugin and their posts can 1) take forever to write and edit, and 2) may not be that easy to read.
The biggest and most important pieces you should worry about is picking great keywords, providing relevant content and ensuring you are writing the BEST piece of content on the subject possible.
Nobody knows everything about the Google algorithm (the metrics by which they rate and prioritize content in search results) except a few of those that work at Google.
But, here are the two plugins that are recommended to check out to help you on your way to determining what works:
These plugins will help you enter meta descriptions for your pages and posts, add no index (as needed), and so much more.
Back Ups
Backing up your site should be a high priority!
Essentially, setting up backups will save that current state of your blog. In essence, you are taking a snapshot of your blog in case of any issues (and you need to revert to an older version).
Once your site is backed up, you can "restore" an old backup if something goes wrong on your site.
There have been many bloggers who either switch themes or updated a plugin and it causes their site to crash (errors cause the site to not load). And, if your site is ever hacked or attacked, you will have a saved version from before the activity started.
Check your host plan to see if free backups are included (contact your host with any questions). If your host does offer backups, check to see how much storage space they offer – some bloggers (in this mama's Facebook groups) have reported their storage filled up within a month.
HOWEVER, even if your host provides backups, I highly suggest you still do your own backups (what happens if there is a server failure that houses your site?!). Here are a couple options:
Updraft Plus (free): you can set up automatic backups and push a button to manually back up your site (which is great if you want to update your theme). They do offer a Premium (paid) version that provides backups hosted on their own servers. But, you can set where your backups are stored, like on Dropbox or Google Drive.
ManageWP (paid): while I have not used this service, there is a small monthly fee to gain access to all the functionality the plugin offers. The services range from updating info on multiple sites from one place to backing up your site. This plugin is posted from a recommendation from a couple successful bloggers in this mama's Facebook groups.
You can set it to back up on a schedule and in the location (like Dropbox or Google Drive) of your choosing.
Make sure that this does NOT save back ups to the files at your host – this will fill your storage space.
Image Optimization
Although you can (and should) resize all your images for your blog, there are ways to further save on file size, which leads to faster site loading times.
It cannot be stressed enough how much page loading time can affect your traffic – if your site takes too long to load, your readers will likely leave and find another source (which also affects SEO).
There's no doubt that online users are incredibly visual. We all want to have beautiful sites to attract our readers and customers.
But you want to make sure that those amazing images you are using aren't slowing down your site (which is bad for your users and SEO).
So you want to compress your images as much as possible (without losing quality). For that, you can use the free WP Smush or upgrade to the popular ShortPixel (our recommendation).
We personally use ShortPixel on all of our sites using a single payment (rather than a monthly payment) to cover a certain number of images optimized. For existing site owners, you can just click a button to optimize images already on your site!
Keep in mind that if you sign up for ShortPixel that WordPress tends to create duplicates of your images when you upload (thumbnail, etc) so assume that every image you upload is actually 4 images!
Caching & Site Speed
Caching helps speed up your site by temporarily storing assets (images, etc) for faster loading times.
The popular free option is W3 Total Cache.
While we use this for a while, we quickly upgraded to WP Rocket on all our sites (starts at $49 per year) – this plugin not only helps with caching but also does lazy loading of images (so your site can load even if your images haven't quite yet – it's all about site speed!) and soooo much more. That's why this is listed under 2 categories!
Want to learn more about how to optimize your WordPress site for speed?
Security
There are a few options out there for site security – protecting you from hackers and others (attacks, viruses, etc) – think of it like the security software you use to protect your computer.
We always recommend Wordfence. It has both a free and paid version ($99 per year). The free version is just fine, but you will get more protection with the paid plan.
Anti Spam
Ugh. Spam. Between bots and spamming people, you're bound to get tons of spam comments on your site.
You can use the simple and free Anti-spam plugin or get more protection with the paid Akismet Anti-spam (what we use on all our sites – it's about $59 per year). Yes, Akismet has a free plan, but it's against their TOS to use it on a site that makes money.
Social
You are going to have some amazing content on your site so you want to make sure to allow others to easily share your content!
Grow by Mediavine (formerly called "Social Pug"; free and paid): the share buttons are customizable and the free version comes with 5 share buttons included. It can also display share counts (though Twitter and now Facebook are notoriously hard to track). The paid version allows you amazing functionality for Pinterest without using code/HTML (hiding pin images, setting share text, adding pin descriptions for each image, and disabling pinning on images of your choice). We use this plugin on all our sites.
Shareaholic (free)
WP Tasty Pins

(paid): While this is NOT a plugin for your readers to use directly, this plugin allows you to write pin descriptions without using the alt section (which you should avoid), disable images from being pinned and hide multiple Pinterest pins on your post (to save on visual real estate and provide a better user experience when you have multiple pin images for a single post).
There are other free plugins this mama has seen recommended for content sharing like AddToAny, Sassy Share and Hello Bar (this one is a pop up).
Every plugin offers a different look and feel. Check them out and see what fits your theme and blog the best.
Unnecessary But Time Saving Plugins
These plugins are on almost every site we create but are completely optional.
Header & Footer Code
To help you avoid figuring out where code needs to be placed in your "header" (like integrating Google Analytics, your email provider, etc).
We use Header Footer Code Manager (there are few out there that are similar) which allows you to create a specific entry for each piece of HTML/code you need to add (so you can keep track!). Free!
SSL
Force your site to always use your SSL license using Really Simple SSL.
Some hosts (like SiteGround) offer this functionality with a plugin they add to your site.
If you do not have an SSL (https rather than http – the industry standard), check with your host to see if they offer one for free or if you need to purchase one.
Pretty Links
This is by far one of our favorite plugins. While they removed some features from the free plan, we have still never spent a dime by upgrading.
Pretty Links allows you to create redirects to URLs or clean up the look of links on your site. Our favorite usage is easily adding "sponored" to affiliate links (that allow "masking" – NOT Amazon links) without any code. And you can update the link from one place and have it changed across your site instantly.
See more about how we use the Pretty Links plugin here (with video).
Broken Link Checker
You are going to have TONS of links on your site – both to articles or pages on your site or to other sites.
This Broken Link Checker plugin scans your site regularly to detect any links that are broken…then sends you an email letting you know!
URL Redirection
Sometimes you decide to delete a page or change your settings to remove the date from all your existing posts. This plugin allows you to provide the old URL and redirect readers to a different URL.
Yes, you CAN usually find this functionality within an SEO plugin and there are ways to do redirections on the server side…but for an easy and simple solution:
Redirection (free): Not only does this plugin allow you to redirect URLs, but it will also show you any URLs that are receiving errors (the dreaded 404 error when your page doesn't exist or other error codes). However, unlike the Broken Links plugin mentioned earlier, this plugin requires you to look in the plugin to view the results rather than receive an email when a link is broken.
Unsure about what each redirection type means? Check out the searchable blogging dictionary!
Contact Form
If you want to provide a way for your readers to fill out a form to contact you, there are lots of plugins out there to choose from for free (or paid).
Many bloggers choose to include their email address on their site or use Google Forms. I do both depending on the site (since I also use GSuite to manage emails, forms, Google Drive, and more).
You may also see many that use a plugin called Contact Form 7. When I first started blogging I used this plugin and it was a PAIN! Definitely look into WPForms as another free alternative.
Google Analytics
I added this section because I know many use a plugin for analytics. BUT since you want to keep your plugins to a minimum, we highly suggest only using Google Analytics directly without a plugin. Use a Header/Footer plugin (listed earlier) to add the HTML code!
Happy blogging!
Was this helpful? Save it to reference for later!